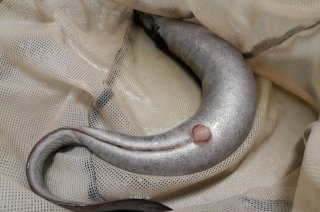 News
EELRIC full steam ahead despite the covid crisis
Published on

February 16, 2021
Despite Covid restrictions, EELRIC continues full steam ahead in making steps forward towards closing the life cycle of the European eel in captivity.
In the project EELRIC phase 2 (2018-19) we successfully accomplished weekly production of larvae (73 batches in 2019) that stayed alive up till 25 days post hatch. The project EELRIC phase 3 (2020-21) is now half way. We produce larvae batches twice per week, we are gaining insight in egg and larvae quality and we are increasing the control of oocyte maturation and early larval survival. Therewith we are setting the scene for large scale feeding trials and developmental studies.
This next challenge requires the expansion and improvement of the EELRIC experimental facilities with a hatchery and nursery that we are currently giving shape.